Team Members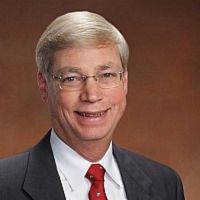 Phone:
408-867-1867
Tom K. Wilson
CEO / Founder
Tom K. Wilson began building his personal real estate portfolio in the 70's. He first invested as a part-time activity, and then after thirty years managing manufacturing and engineering in some of Silicon Valley's pioneering technology companies, he put his business and management experience toward full-time real estate investing. Mr. Wilson has bought and sold more than 4,000 units and over $500 million of real estate, including three condo conversion projects, nine syndications, and eight multifamily properties. He founded and owns Wilson Investment Properties, Inc., a company that has provided over 650 high cash flow, high-quality, rehabbed and leased residential properties and 20 commercial syndications to investors. Active in real estate associations, Mr. Wilson is a frequent speaker on real estate investing where his candor and competency makes him an audience favorite. As part of his outreach, Tom provides mentoring to new investors. His weekly radio show Real Estate Radio Power Investing provides extensive education on real estate investing. Wilson Investment Properties is the proud sponsor of the Bay Area Commercial & Multifamily investment club (BACOMM), an educational forum that gives investors of all experience levels the tools and knowledge to advance to the big leagues of investing.
For Tom's full biography, background, and real estate achievements, click here
---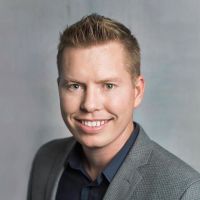 Phone:
925-487-3978
Neil Wahlgren
President and Chief Operating Officer
Neil Wahlgren joined Wilson Investment Properties in 2016, serving as Chief Operations Officer. Neil performs acquisitions, underwriting, and strategic partnerships to manage new deal flow to form investments. Since joining, Neil has helped WIP launch over $150M in investments.
A graduate of the United States Air Force Academy, Neil was selected to flight school and flew the C-130 in the Air Force for over 12 years. That time included over 2500 flight hours, 2 combat tours including Operations Iraqi Freedom and Enduring Freedom, and numerous medals of distinction. Following active duty, Neil served in the Navy Reserve flying the C-130 and achieving a final rank of Lieutenant Commander.
Neil earned an MBA from Texas A&M and a Master's in international relations from Troy University, and then led business development for a renewable fuels and biocarbon startup in Southern California for 4 years, bringing new products to market and securing joint ventures with research and business.
Neil enjoys recreational flying and sailing and resides in San Francisco, CA.
---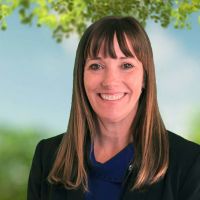 Phone:
408-500-9742
Rita Meehan
Director of Investor Relations
Joining Wilson Investment Properties in mid 2018, Rita is responsible for communicating investment opportunities to current and future investors. With over 17 years of commercial real estate experience, Rita assists investors with identifying which Wilson Investment Properties opportunities best suits their objectives. Previously, Rita worked with private and institutional investors such as Tishman Speyer, DivcoWest, American Realty Advisors and Prudential Real Estate Investors in the sale of commercial properties with total transaction value over $3B. Rita has been recognized as a top producer from both SVN Commercial Advisors, Cornish & Carey Commercial (now Newmark), CoStar, and the San Francisco Business Times while holding leadership roles with Commercial Real Estate Women, National Association of Industrial and Office Properties, Urban Land Institute and Peninsula Investment Forum.
---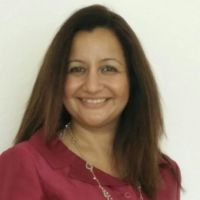 Phone:
408-833-3292
Jennifer Katsev
Director of Marketing & BACOMM President
Jennifer leads, sources and drives all Strategic Marketing activities to support the growth and success of Wilson Investment Properties. Jennifer is the Organizer of BACOMM (Bay Area Commercial & Multifamily investment club) and manages all events at Wilson Investment Properties. Jennifer managed a product roadshows business for two years, where she developed herself in speaking to crowds and engaging with people. Since her first real estate investing seminar in early 2016, Jennifer went from working for residential wholesalers & flippers to investing in commercial syndications, and is always looking to give to those who want to learn. Jennifer is a #1 Amazon bestselling author. Jennifer received her BA from UCLA and her background is in fine art, art auctions, direct sales, and sales management.
可以提供中文服务
---
Deepak Parkhe
Marketing Assistant
Deepak assists the team with managing property information, social media marketing, lead generation and CRM. He earned his Master's Degree in Mobile & Satellite Communication Engineering with distinction from University of Glamorgan, Cardiff, UK in 2011. With an industry experience of more than 7 years, he possesses tremendous knowledge of different international real estate markets. Prior to joining Wilson Investment Properties, he has served several real estate clients from all across the globe. His persistent student mentality and "Never Say No" attitude make him a huge asset to our team.
---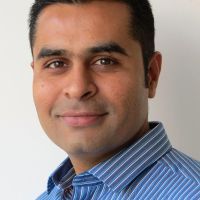 Phone:
408-867-1867
Shardul Bhatt
Web Developer
Shardul Bhatt manages and oversees a development team for the Wilson Investment Properties website and SEO. He is BoTree's founder and CEO, has over 15 years of experience in the software industry, both in terms of unique IP driven product development as well as professional services.

Shardul has worked in domains like mobile transactions, travel and leisure, social media marketing and advertising, education, e-commerce, real estate and health insurance.

Shardul has held several technical and managerial positions, and, has also helped startup several software services companies in areas ranging from web development to business intelligence.
---