Team Members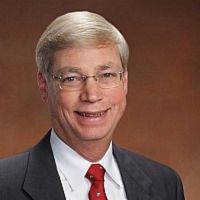 Phone:
408-867-1867
Tom K. Wilson
CEO / Founder
Tom K. Wilson began building his personal real estate portfolio in the 70's. He first invested as a part-time activity, and then after thirty years managing manufacturing and engineering in some of Silicon Valley's pioneering technology companies, he put his business and management experience toward full-time real estate investing.
Mr. Wilson has bought and sold more than 4,000 units and over $500 million of real estate, including 3 condo conversion projects, 23 syndications, and 11 multifamily properties. He founded and owns Wilson Investment Properties, Inc., a company that has provided over 650 high cash flow, high-quality, rehabbed and leased residential properties and 21 commercial syndications to investors.
Active in real estate associations, Mr. Wilson is a frequent speaker on real estate investing where his candor and competency makes him an audience favorite. As part of his outreach, Tom provides mentoring to new investors. His weekly radio show Real Estate Radio Power Investing provides extensive education on real estate investing.
Wilson Investment Properties is the proud sponsor of the Bay Area Commercial & Multifamily investment club (BACOMM), an educational forum that gives investors of all experience levels the tools and knowledge to advance to the big leagues of investing.
---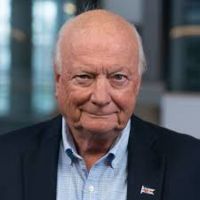 Phone:
4088671867
Peter Dalton
Company Advisor and Member of Board of Directors
Peter is the former Managing Partner of Dalton Partners, a national corporate turnaround firm that provided investment capital and human capital to companies in need of remediation. He has acted as Chairman and CEO, in many of these companies, and has served on 40 plus boards of directors of both public and private companies. He has had a leadership role in the following companies:
CEO Allied Western Corp

CEO Telephone Express Network

CEO KLM Electronics, Inc.

CEO US Textile Corp

CEO EPRO Corp

CEO Morpheus Lights

CEO Globalstar Corp

CEO Sonavation, Inc.

CEO Waters Fund Management (Entitlement and land developmet)
Peter is experienced in strategic partnering and has structured and executed mergers, acquisitions, and sales of many companies. He has successfully executed roll-up strategies in a variety of industries, from the candle industry to communications. As CEO he grew KLM more than 20 times its size in four years with no outside financing, and tripled the size of Allied Western in three years. He has performed turnarounds for Special Asset Departments of banks, restructured credit and debt, and repositioned troubled companies into new markets and next generation technology. Peter has arranged significant financing for new, restart and growing companies and has raised large amounts of capital on Wall Street for public and private companies.
Peter won the design achievement award at the Consumer Electronics Show 3 different times and was identified by CNN as "leading edge" with his technology initiatives. He has lectured at Stanford University, La Salle University, and Santa Clara University where he was an Executive Fellow, and been published a number of times. He currently serves on the Board of La Salle University in Philadelphia, and is on the President's Advisory Committee.
He recently started a real estate financing company in Jupiter, Fl with two other partners, and continues to serve on company boards in California and Florida.
---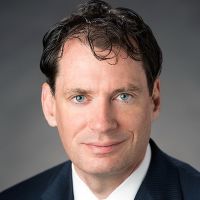 Phone:
408-867-1867
Stephen Brennan
Director
Stephen Brennan joined Wilson Investment Properties in 2019. Stephen has over two decades of experience in the investment industry. He was worked in operations and marketing capacities at Franklin Templeton and acted as the Director of Fund Operations at Fisher Investments. He cofounded Financia Capital, a money management firm operating a global macro hedge fund, which was later acquired, and also provided marketing counsel to Alhambra Investments around its muti-asset portfolios. As a board member, trustee and chair of the investment committee for the City of San Jose Police and Fire Pension Fund he had fiduciary responsibly for a $3.5 billion investment portfolio that included over $446 million in real estate and other real asset positions. He has also provided marketing consulting services to financial service, technology and nonprofit organizations.
Stephen earned a degree in the Political Economy of Industrial Societies from the University of California at Berkeley and also holds a Series 65 Investment Advisors License.
---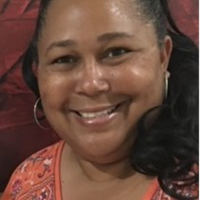 Phone:
951-380-1003
Tara Jackson-Lee
Director of Finance
Tara Jackson-Lee joined Wilson Investment Properties in January 2020. Tara has over 25 year of Accounting Experience, with a Bachelors degree in Economics from UCLA and a Masters degree from Cal State LA in Accountancy. She has worked in a variety of industries including working for an eBay owned Company, Rent.com for 9 years with the last 3 years as their Controller supervising a team of 8 people. She has experience with both private and public companies, both large and small. She has experience in several accounting software packages including Oracle, SAP, Epicor and QuickBooks. She is currently QuickBooks certified. She was born in Oregon, currently living with her family in Hemet, CA.
---
Phone:
408-867-1867
Athena Hendricks
Manager of Operations
Athena brings over 20 years of experience in customer and administrative support to Wilson Investment Properties. She has worked in a variety of industries including most recently in the non-profit sector. Athena is looking forward to bringing her wide breadth of experience to the Wilson team. She grew up in the San Francisco Bay Area and when not working enjoys spending time with family and in the outdoors.
---
Deepak Parkhe
Marketing Assistant
Deepak assists the team with managing property information, social media marketing, lead generation and CRM. He earned his Master's Degree in Mobile & Satellite Communication Engineering with distinction from University of Glamorgan, Cardiff, UK in 2011. With an industry experience of more than 7 years, he possesses tremendous knowledge of different international real estate markets. Prior to joining Wilson Investment Properties, he has served several real estate clients from all across the globe. His persistent student mentality and "Never Say No" attitude make him a huge asset to our team.
---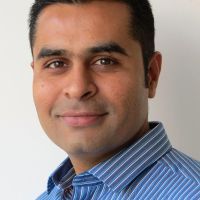 Phone:
408-867-1867
Shardul Bhatt
Web Developer
Shardul Bhatt manages and oversees a development team for the Wilson Investment Properties website and SEO. He is BoTree's founder and CEO, has over 15 years of experience in the software industry, both in terms of unique IP driven product development as well as professional services.

Shardul has worked in domains like mobile transactions, travel and leisure, social media marketing and advertising, education, e-commerce, real estate and health insurance.

Shardul has held several technical and managerial positions, and, has also helped startup several software services companies in areas ranging from web development to business intelligence.
---